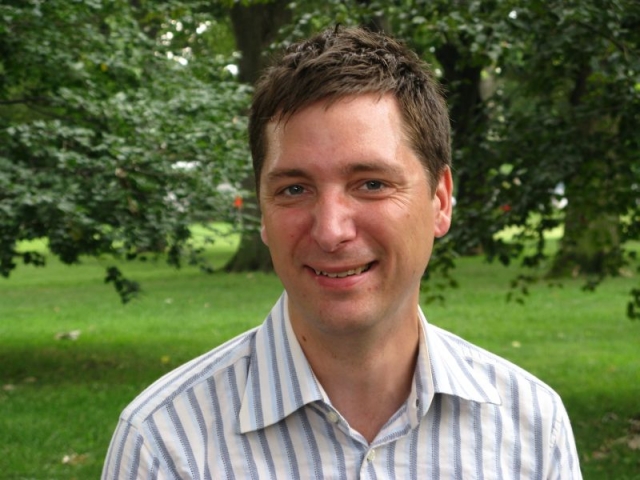 Patrick Clemins, Cyber Specialist for Vermont EPSCoR
The Computer Science Department will be hosting a seminar given by Patrick Clemins, Cyber Specialist for Vermont EPSCoR.
The event will be held at UVM Votey 367 on Monday January 28th, from 12:50pm to 1:40pm.
Title: What's a PhD To Do? From Animals in the Wild to Animals in D.C.
Dr. Clemins, in his first UVM Computer Science Seminar, will introduce the UVM CS community to his research interests and his journey since receiving his doctorate that eventually brought him to Vermont. After a dive into the interdisciplinary world of animal vocalization research, he will discuss how his doctoral experience prepared him for life after the dissertation which involved such varied experiences as digging trenches in the backyards of multi-million dollar mansions, playing Alex Trebek at the National Science Foundation, bowling in the basement of the White House, and convincing Vermont's telecommunication companies to participate in a statewide research and education network.
Patrick J. Clemins is the Cyber Specialist for the Vermont EPSCoR program. In this role, he provides support to students and researchers across the state of Vermont using high performance computing (HPC) resources and promotes the proliferation of Internet2 access for Vermont's schools, museums, libraries, and other institutions of research and learning. Before moving to Vermont, he was the Director of the AAAS R&D Budget and Policy Program where he served as an international expert on the U.S. federal research and development investment, disseminating data and analyses through presentations, publications, and web content to a variety of audiences including national and international policy makers, scientific associations, journalists, and the research community. Prior to joining AAAS, he was an AAAS Science and Technology Policy Fellow at the National Science Foundation in the Directorate for Biological Sciences. In the Division of Biological Infrastructure, he focused on fostering collaboration between the biological sciences and the computing and engineering research communities and the use of computing technologies for outreach and community building. He received his bachelors, masters, and doctorate in Electrical and Computer Engineering from Marquette University, focusing on machine learning, digital signal processing, and bioacoustics.