The Vermont Environmental Consortium Presents: 3rd Annual Water Quality Conference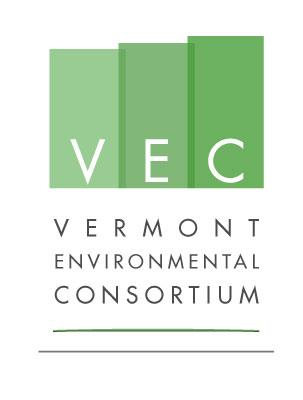 June 4, 2014 Main Street Landing, Burlington, VT
The US Environmental Protection Agency withdrew their approval of the Vermont-portion of the 2002 Lake Champlain Phosphorus Total Maximum Daily Load (TMDL) in January of 2011. EPA is now obligated to prepare a new TMDL. The TMDL places a cap on the maximum amount of phosphorous that can be allowed to enter the Lake without any adverse effects, such as blue-green algae blooms. The EPA is currently evaluating different combinations of point source and non-point source controls that may be sufficient to achieve Vermont's water quality standards. The final solution selected by EPA will have significant technical, financial, and social impacts for Vermont and Vermonters. Based on current scheduling, in Summer of 2014 the EPA will issue a final TMDL and transmit to Vermont to begin implementation in short order.
Please join the VT Environmental Consortium, VT Department of Environmental Conservation, VT Agency of Transportation, VT Agency of Agriculture, VT Rural Water Association, municipal leaders, environmental advocates, technical experts, and others to debate the issues, and to discuss policy changes, funding, and program development.
AGENDA & SPEAKERS
8:00 to 8:30 AM - Coffee and Visit Exhibitors
8:30 AM - Welcome Ted Brady, Director of USDA Rural Development regional office Governor Peter Shumlin, State of Vermont Mayor Miro Weinberger, City of Burlington
8:45 AM – Guest Speaker: Pierre Leduc, Corporation Baie Missisquoi Pierre Leduc is a Professional Engineer in Electronics and Telecommunications
9:15 AM – Lake Champlain TMDL, by the numbers
Eric Smeltzer, VT Dept. of Environmental Conservation, Watershed Management Division
9:45 AM–PANEL 1: Sources: Challenges & Opportunities
Moderator: Crea Lintilhac, Director at Lintilhac Foundation Tom DiPietro, Asst. Public Works Director, City of South Burlington Bob Fischer, Green Mountain Water Environment Assoc. President & Chief Operator for Montpelier Waste Water Treatment Plant Karen Horn, Director of Public Policy and Advocacy, VT League of Cities & Towns Kim Greenwood, Vermont Natural Resources Council John Roberts, Small Farm Coordinator with the Agency of Agriculture and retired dairy farmer
10:45 AM Visit Exhibitors, Break 11:15 AM Integrated Assessment Modeling of Lake Champlain
Dr. Asim Zia, Associate Professor in the Department of Community Development and Applied Economics at the University of Vermont
12:00 PM Lunch at Main Street Landing (for those who pre-registered, off-site for walk-ins that day)
1:00 PM – PANEL 2: Building Political Will
Moderator: Julie Moore, Stone Environmental
Brian Searles, VT Agency of Transportation Secretary
Chuck Ross, VT Agency of Agriculture, Food & Markets Secretary
David Deen, River Steward of Connecticut River Watershed Council & Chair of House Fish, Wildlife & Water Resources Committee
Sen. Diane Snelling- Senate Appropriations Committee, Clerk; Senate Natural Resources & Energy Committee, Vice Chair
Denise Smith, Executive Director, Friends of Northern Lake Champlain
2:00 PM PANEL 3: And how are we going to pay for this?
Moderator: Candace Page-Retired Environmental Writer for Burlington Free Press
Senator Richard Westman, Senate Appropriations Committee & Senate Transportation Committee, Vice Chair
Stephen Perkins, Director of Ecosystem Protection, EPA's New England office
Tom Berry, Senator Leahy's office Vicky Drew, NRCS
David Mears, VT Department of Environmental Conservation Commissioner
3:00 PM Final thoughts & Wrap-up
William G. Howland, NEIWPCC Program Manager; Lake Champlain Basin Program &
Champlain Valley National Heritage Partnership
3:30-4:30 Networking & reception
Questions: Contact http://vectogether.org 802-747-7900; info@vectogether.org
Promoting economic growth and sound environmental stewardship through an alliance of businesses, educational institutions, public agencies, and non-profit organizations.