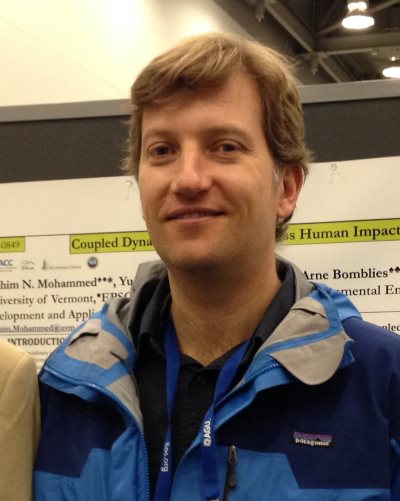 RACC Leader Arne Bombles will present on the role of NOAA data in RACC and BREE at the NOAA in Vermont Roundtable on June 23rd, 2016.
In 2014, NOAA began a series of thematic, state-based roundtables with Congressional district staff to broaden awareness of the lesser known and sometimes lesser seen aspects of our mission in Vermont. The briefings have been well-received due to their local focus and relevance to all participants. Each topic is demonstrated using a model which pairs a NOAA subject matter expert with an end user or partner to demonstrate the utility of that science, product or service to that state. The roundtables - held so far in Maine, Rhode Island, Connecticut, Delaware, New Jersey and Virginia - have been successful at bringing attention to key state and local partnerships, and even broadening awareness within NOAA of important collaborations.
The Vermont roundtable will be held at the ECHO Center from 10:00am to 3:00pm Thursday, June 23. It will highlight NOAA expertise and collaboration in building community resilience in Vermont and include discussion of precipitation trends, flooding, harmful algae bloom forecasting, climate services, reference datums, green infrastructure and floodplain management. Breck Bowden, Lake Champlain Sea Grant Director, will be the host.