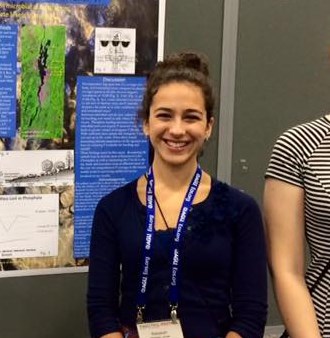 CWDD Intern Rebekah Larose was recognized as an Academic All-Star in the October 30, 2016 Burlington Free Press. Rebekah noted the Vermont EPSCoR spring science symposium where she received the best poster award as one of her top 5 accomplishments. She is a member of the National Honor Society and a student/teacher at the Ballet School of Vermont.
On December 17th, 2015, Rebekah's CWDD high school team presented their research poster at the annual fall meeting of the American Geophysical Union (AGU).
Photos and details of that event
.