Thursday, August 3, 2017
During the Senate Appropriations Committee staff's visit, five of the VT EPSCoR BREE interns had the chance to briefly introduce their research. The interns talked about the broad scope of research that happens under BREE. Kunal Palawat and Colleen Yancey talked about their research on the effects of extreme events on soils nutrients and their interaction with water systems in the Lake Champlain Basin. Sara Nethercutt worked on mapping the St. Albans Bay during the summer and talked about her work. Gemma Del Rossi briefly introduced her work on Best Management Practices (BMP's) that target phosphorus reduction from agricultural landscapes and the challenges farmers face when adopting these practices. Adrian Heath talked about his work modeling Stormwater retention ponds in the Lake Champlain Basin.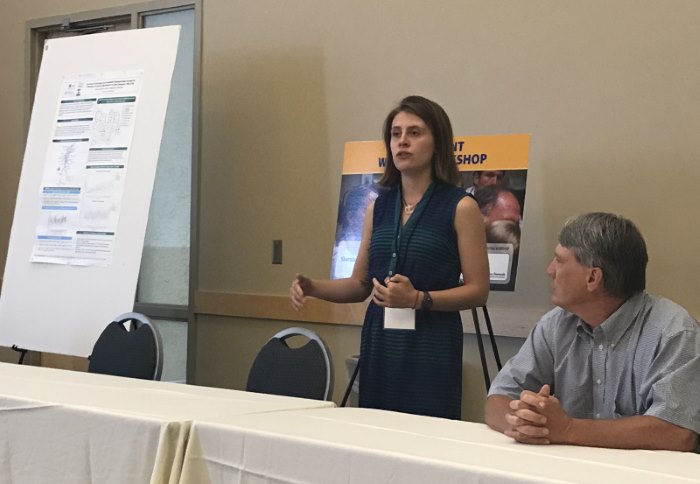 Gemma Del Rossi answers questions about her research on farmer's attitude towards Best Management Practices targeting phosphorus reduction in the Lake Champlain Basin.