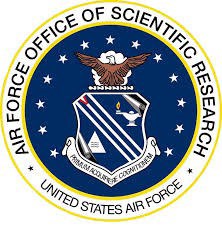 AIR FORCE OFFICE OF SCIENTIFIC RESEARCH FUNDING OPPORTUNITY ANNOUNCEMENT

DEFENSE ESTABLISHED PROGRAM TO STIMULATE COMPETITIVE RESEARCH (DEPSCoR)
OVERVIEW INFORMATION
The Department of Defense (DoD) announces the fiscal year 2019 (FY19) Defense Established Program to Stimulate Competitive Research (DEPSCoR). The program is sponsored and managed by the Basic Research Office, Office of the Under Secretary of Defense for Research and Engineering (OUSD [R&E]), awarded by the Air Force Office of Scientific Research (AFOSR), and administered through the Office of Naval Research (ONR). The DoD plans to award FY19 DEPSCoR appropriations through this announcement.
Please review the detailed Funding Announcement (FOA) here:
FY 19 DEPSCoR Funding Opportunity Announcement
KEY DATES
AcquTrak website open for registration and submission - 07/12/19
Questions Regarding White Paper and Supporting Documentation (submitted by) - 7/31/19
AcquTrak Registration: No later than 11:59 PM Eastern Time on 10/18/19
White Paper and Supporting Documentation - 10/25/19
Notification of White Paper Selection - 12/16/19
Proposal (by invitation only) - 02/14/20
Notification of Selection for Award - 04/13/20
The program statute for DEPSCoR (Pub. L. 115–91, div. A, title II, §219[e][3], Dec. 12, 2017, 131 Stat. 1331) states that DEPSCoR's objectives are to: (1) enhance the capabilities of institutions of higher education (IHE) in eligible States and Territories (listed below and henceforth referred to as the States/Territories) to develop, plan, and execute science and engineering (S&E) research that is relevant to the mission of the DoD and competitive under the peer-review systems used for awarding Federal research assistance; (2) increase the number of university researchers in eligible States/Territories capable of performing S&E research responsive to the needs of the DoD; and (3) increase the probability of long-term growth in the competitively awarded financial assistance that IHE in eligible States/Territories receive from the Federal Government for S&E research.


This funding opportunity aims to create basic research collaborations between a pair of researchers, namely 1) Applicant/Principal Investigator (PI), henceforth referred to as Applicant, a non-previously DoD-funded, full-time faculty member with the skills, knowledge, and resources necessary to conduct the proposed research as the principal investigator and 2) Collaborator/co-Principal Investigator (co-PI), henceforth referred to as Collaborator, an investigator who will serve as a mentor to the Applicant and was previously funded by DoD within the last seven years. This structure is aimed at introducing potential PIs to the DoD's unique research challenges and its supportive research ecosystem.


To address the program's aim, DEPSCoR will focus on capacity building through human and technical resources by soliciting applications in a DEPSCoR competition. DEPSCoR seeks proposals that advance knowledge in fundamental science involving bold and ambitious research that may lead to extraordinary outcomes such as disrupting accepted theories and perspectives.


Your application should address the technical research areas outlined in the Services (Army Research Office [ARO], ONR, and AFOSR) broad agency announcements (BAA) by listing the BAA number (not the name of the BAA) and name of the selected research area. Therefore, you should refer to the websites cited below for detailed technical information and goals for the Services. You are strongly encouraged to coordinate your research ideas with the appropriate Program Officers (PO) (listed in the cited announcements) to explore research areas of mutual interest.


The Basic Research Office anticipates approximately $3.6 million in total funding will be made available for this program to fund approximately six (6) awards up to $600,000 (total cost) each. Each award will be funded up to $200,000 (total cost) per year for three (3) years in the form of a grant.


Additional Funding Through DURIP and YIP. In addition to this FOA, the Basic Research Office will fund one additional Defense University Research Instrumentation Program (DURIP) award per Service (ARO, ONR, and AFOSR) and three additional Young Investigator Program (YIP) awards per Service (Army Research Office, Office of Naval Research, and Air Force Office of Scientific Research). This additional funding is set aside for researchers in DEPSCoR-eligible States/Territories. You are strongly encouraged to examine and apply directly to these opportunities as well. You will need to indicate you are in a DEPSCoR eligible state.


We do not require cost sharing or matching for proposals under this announcement. Cost sharing is not an evaluation or selection criterion.


The application and submission process is completed in three stages: 1. Online Registration via AcquTrak (required) 2. White Paper and Supporting Documentation submission via AcquTrak (required) 3. Full Proposal Submission Package (via grants.gov REQUIRED) (by Invitation Only, Must Include Acceptance Email in Package)


White papers are a MANDATORY component for the three-stage application and submission process. If you do not register and submit a White Paper and Supporting Documentation before the due dates and times, you will not be eligible to participate in the remaining Full Proposal submission process and are not eligible for funding.


Proposed research should describe cutting-edge efforts on basic scientific problems. White papers deemed to be applied research, as opposed to basic research, will not advance to the proposal stage of the competition.


Evaluation Criteria - Your white paper and proposal will be evaluated against the following criteria (each are equally important): 1. Scientific and technical merits of the proposed research; 2. The Applicant's and Collaborator's qualifications, ability to perform the proposed work, and the overall management approach; and 3. Relevance of the proposed research to the DoD.