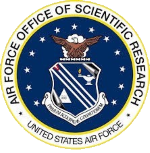 White Paper due to DoD 21 September 2020
Please refer to Funding Opportunity Announcement (FOA) for full details.
OVERVIEW INFORMATION
The Department of Defense (DoD) announces the fiscal year 2020 (FY20) Defense Established Program to Stimulate Competitive Research (DEPSCoR). The program is sponsored and managed by the Basic Research Office, Office of the Under Secretary of Defense for Research and Engineering (OUSD [R&E]), awarded by the Air Force Office of Scientific Research (AFOSR), and administered through the Office of Naval Research (ONR). The DoD plans to award FY20 DEPSCoR appropriations through this announcement.
The program statute for DEPSCoR (
Pub. L. 115–91, div. A, title II, §219[e][3], Dec. 12, 2017, 131 Stat. 1331
) states that DEPSCoR's objectives are to: (1) enhance the capabilities of institutions of higher education (IHE) in eligible States and Territories (listed below and henceforth referred to as the States/Territories) to develop, plan, and execute science and engineering (S&E) research that is relevant to the mission of the DoD and competitive under the peer-review systems used for awarding Federal research assistance; (2) increase the number of university researchers in eligible States/Territories capable of performing S&E research responsive to the needs of the DoD; and (3) increase the probability of long-term growth in the competitively awarded financial assistance that IHE in eligible States/Territories receive from the Federal Government for S&E research. Consistent with these long-term objectives of building research infrastructure, the DoD intends to competitively make, and fund from fiscal year 2020 appropriations, multiyear awards for S&E research in areas relevant to the DoD's mission and important to national security.
This funding opportunity aims to create basic research collaborations between a pair of researchers, namely 1) Applicant/Principal Investigator (PI), henceforth referred to as Applicant, a full-time faculty member who has never served as a PI on a prior DoD-funded award and 2) Collaborator/co-Principal Investigator (co-PI), henceforth referred to as Collaborator, an investigator who will provide mentorship to the Applicant and has served as a PI on a DoD-funded research award actively between 1 October 2013 and 30 September 2020. This structure is aimed at introducing potential applicants to the DoD's unique research challenges and its supportive research ecosystem.
Tenured or tenure-track faculty members with appointments at IHE, in the following States/Territories, are eligible to apply for DEPSCoR opportunities: Alabama, Alaska, Arizona, Arkansas, Connecticut, Delaware, District of Columbia, Guam, Hawaii, Idaho, Indiana, Iowa, Kansas, Kentucky, Louisiana, Maine, Minnesota, Mississippi, Missouri, Montana, Nebraska, Nevada, New Hampshire, New Mexico, North Dakota, Oklahoma, Oregon, Puerto Rico, Rhode Island, South Carolina, South Dakota, Tennessee, U.S. Virgin Islands, Vermont, West Virginia, Wisconsin, and Wyoming.