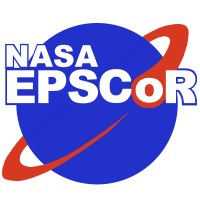 The NASA EPSCoR Program at NASA Headquarters indicated this week that
that an announcement of a new FY 2014 National NASA EPSCoR Research
Group Competition is anticipated sometime in September 2013. In
comparison to past years, this NASA timeline has been accelerated by
several months. Given the uncertainty of ongoing budget negotiations
within Congress, it is unclear whether Vermont's NASA EPSCoR Project
will only be allowed to submit one or two proposals to this new
competition. For now, we will proceed as if we will be able to submit
two but this is subject to change.

 

As in past years, it will be necessary to select these two projects
ahead of time so as to be prepared once the formal announcement of the
2014 Competition is posted. This local selection of projects will be
made on the basis of peer-reviewed pre-proposals. A call for
pre-proposals document is attached.

 

Vermont faculty researchers wishing to be considered as Science PI's for
inclusion in this competition must submit a pre-proposal for their
proposed team research project to the VT-NASA EPSCoR Office no later
than COB on September 6, 2013. It is expected the two new Research Group
projects selected for submission to the National Competition will be
announced in early October. The deadline for Vermont's NASA EPSCoR
Project to submit full proposals to the 2014 National Research Group
Competition is currently estimated to be sometime in mid-December 2013.

 

Although a formal RFP has not yet appeared from NASA, I am also
attaching a copy of the FY 2012 announcement to provide some initial
guidance and information; the new announcement is unlikely to differ
dramatically from this.

 


 

Sincerely,

Darren


 

--

Darren L. Hitt, Ph.D.

Interim Director, Vermont Space Grant Consortium & NASA EPSCoR