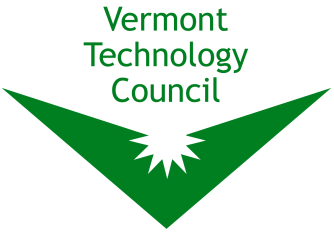 The Vermont Technology Council invites concept papers for research in the next phase of Vermont EPSCoR Track-1.
Vermont EPSCoR RII Track 1 Proposal Process for Submission in Summer 2015
Given the substantial investment in physical and human infrastructure in the current Track-1 project on the Lake Champlain Basin, the Vermont EPSCoR State Board is soliciting new ideas for the next Track-1 proposal that utilize and build upon these investments. The Track-1 Research on Adaptation to Climate Change in the Lake Champlain Basin: New Understanding Through Complex systems Modeling has laid important ground work over the first three years of a five year award that should serve as a basis for the next round of research in Vermont.
Vermont EPSCoR has with UVM and Middlebury College invested in sensor infrastructure in the Lake and watershed; established water quality laboratories at Johnson State College, Saint Michael's College and the Rubenstein Ecosystem Science Laboratory; developed many models (climate, hydrologic, agent based), that are used in an integrative assessment model; created a laboratory for experimental economics; and joined with Saint Michael's College to create a Center for Workforce Development and Diversity. To see more about the investments and progress of the current Track-1 program, please go to the Vermont EPSCoR website: www.uvm.edu/~epscor
To prepare for this next round of NSF EPSCoR RII Track 1 funding, Vermont EPSCoR State Board will conduct a proposal development process as described below. (Please note that timeframes and processes are subject to change.)
Informational Presentation (September 8, 2014): Vermont EPSCoR will hold an information session for interested participants throughout the state. The session will also be accessible through the Vermont EPSCoR web site after the meeting.
State-wide calls for concept papers multiple calls beginning October 1, 2014)
Concept Papers (due November 17, 2014): Interested parties will be invited to submit a twelve page concept paper on key research topics that might be applicable to an NSF EPSCoR RII Track 1 project. (Note that the Track 1 is required to address a comprehensive, integrated, trans-disciplinary statewide focus that creates a substantial academic research infrastructure & involves participants from colleges & universities throughout the state. It is not designed for individual, single institution, or small group faculty research.) The research must be of importance to the state and nation and have an economic impact on the state and region. More detailed instructions for these concept papers will be on the Vermont Technology Council, Vermont EPSCoR, and UVM Research Impact web sites.
Review (November 2014): The above papers will be reviewed by an independent outside group of reviewers.
The reviews and responses from the groups will be reviewed by the State EPSCoR Committee for a decision (January 15, 2014).
Proposal Preparation : Vermont EPSCoR works with the research theme group, statewide educational institutions, stakeholders, and other partners to develop a proposal that fully addresses the NSF EPSCoR RII Track 1 solicitation guidelines and intent (solicitation release date unknown - but is anticipated to be August 2015).
Award notification (tentatively May 2016)
Project begins (tentatively July 2016)