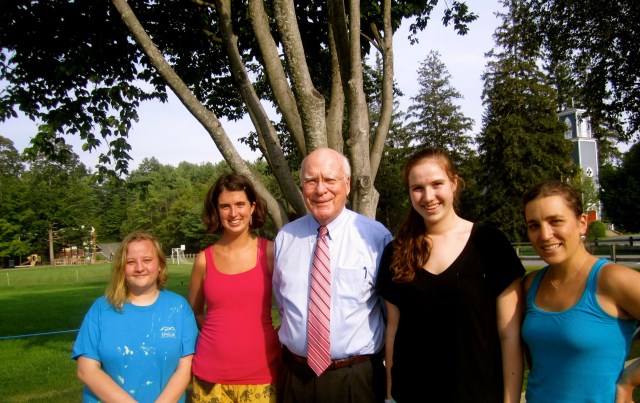 Mariah Holroyd, Meghan Wilson (teacher), Senator Patrick Leahy, Melissa Robison, Lindsay Wieland
The VT EPSCoR Hartford High School Team met with Senator Patrick Leahy by the green in Norwich VT after installing their iButton temperature sensors in nearby streams.
The RACC High School Program offers students and teachers the opportunity to participate in current research. Through involvement in the Research on Adaptation to Climate Change (RACC) research program, participants develop skills in scientific methods and Earth systems thinking and experience what it is like to be a scientist. For additional information about the program, please visit the RACC High School Program webpage.